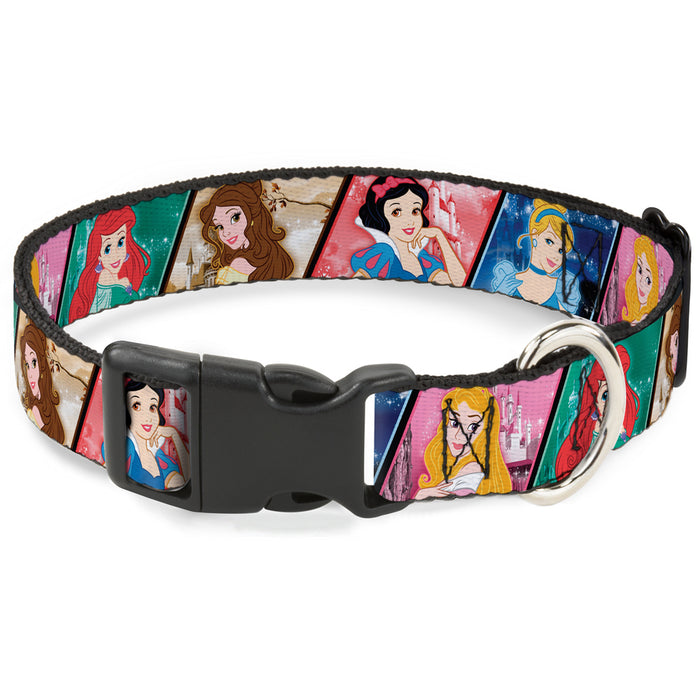 Buckle-Down Disney Princess Pet Collar
This officially licensed pet collar features Disney princess-themed beautiful, original artwork and durable components. The collar is made from high-density nylon and features a plastic clip which is overengineered in thickness, ensuring it will hold up to whatever your pet can dish out. Made in USA by Buckle-Down Inc.
High-density nylon
Sturdy quick release plastic clasp
Adjustable sizing
Officially licensed
Made in the USA
SIZE CHART
SIZE
WIDTH
NECK
Small
1"
9-15"
Medium
1"
11-17"
Large
1"
15-26"
Add 1-2" to your pet's neck measurement and apply it the chart above.