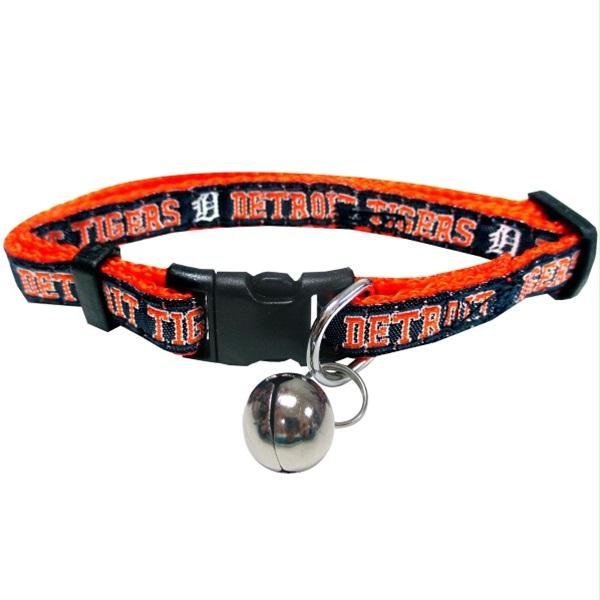 Detroit Tigers Breakaway Cat Collar
Get your officially licensed MLB collar for your cat! This breakaway cat collar is made of nylon featuring a ribbon woven onto the collar with Detroit Tigers team graphics.
For your cat's protection, this collar is designed to break release should your cat get caught, allowing him to slip free, and should not be used with a leash. Collar also includes a tiny bell so you can you can hear your little sport's fan coming!
Collar is 3/8" W x 8"-12" L and fits most cats.