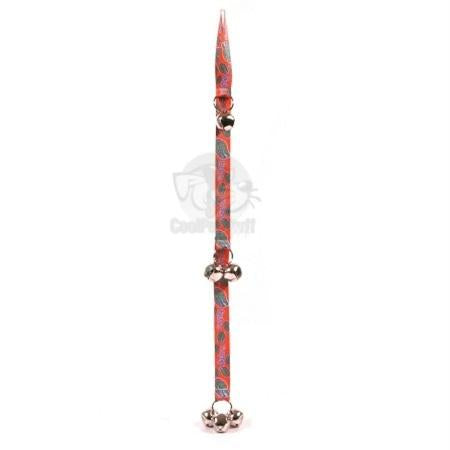 Florida Gators Ding Dong Training Bells
Teach your dog to alert you when he needs to go outside with the officially licensed Florida Gators Ding Dong Training Bells!
Simply place the webbing over a door knob or mount it somewhere close to the door your dog would go out. When your dog is ready to go out, use a command like "Ring 'em" and ring the bells. Make sure he sees the bells when you ring them. Continue to ring the bells every time you take your dog out, and soon he will associate ringing the bells with going outside! Be sure to praise him with "Good Dog" and reward his good behavior!
Also can be a good alert of toddlers letting themselves outside or people coming inside.
Great housebreaking solution

Officially licensed product
Made of vibrant color-fast polyester with sewn loop to hang on doorknob
6 Bells attached with non-rustable metal rings are removable to allow washing of the strap
Length of 26" is perfect for most doors
100% guaranteed by the manufacturer against defects, chewing, fading, and fraying