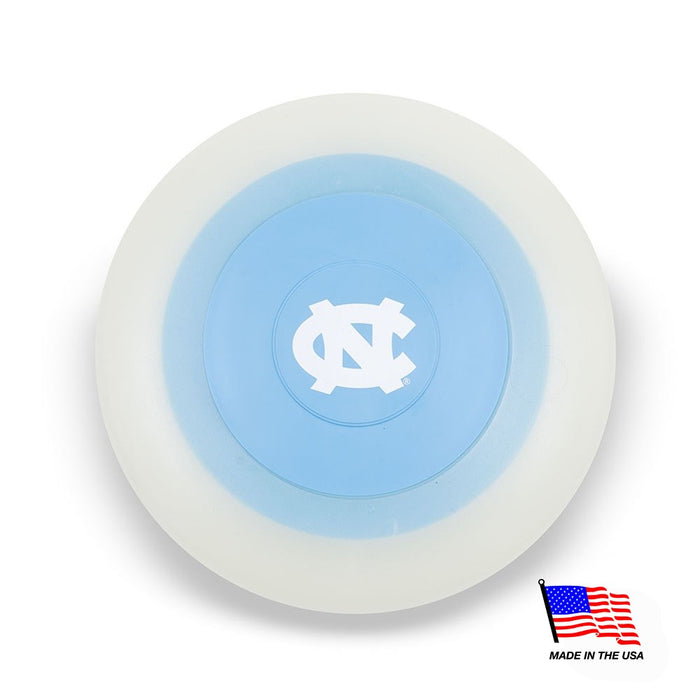 North Carolina Tarheels ZOOM Flyer
It soars. It's soft. It's sensational. It glows in the dark! This super soaring disc offers dual density technology, allowing for incredible distance with each toss, and unbelievable softness with each catch.
Made with Planet Dog's award-winning material, Orbee-Tuff®, which is incredibly durable, non-toxic, recyclable and created with 20-100% recycled materials,
ZOOM has a minty scent and buoyancy that sets it apart from all other toss toys.
Officially licensed
Made in USA
Infused with natural peppermint mineral oil
Non-toxic, durable, recyclable


Rinses clean or can be put in the dishwasher

Flyer is 9 1/2"D

The school logo is made with non-toxic ink and may wear over time, but the ball has a lifetime guarantee from Planet Dog against destruction by chewing.
Sit. Speak. Act
.
10% of Planet Dog's net profit from your purchase funds dogs working to enhance and save people's lives. See your 10% in action at the Planet Dog Foundation.